Although the hit game is no longer available, more than 50 million people who downloaded it are still generating millions, or billions, of ad impressions, and Dong Nguyen is still getting paid.
Don't worry folks, Flappy Bird developer Dong Nguyen is still getting paid. Big time.
Over the past few days, there's been a global outcry in the wake of Nguyen's seemingly inexplicable decision to stop making the game available for download. On the one hand, some people were terrified that they wouldn't be able to play the highly addictive game anymore. And on the other, people were dumbfounded that the developer, a single man living with his parents in Vietnam, would just up and walk away from the riches pouring in.
After all, Nguyen told The Verge last week, the game's massive popularity — with more than 50 million people having downloaded it — was earning him $50,000 per day, thanks to the billions of ad impressions Flappy Bird was serving up to the millions of people (myself included) who could not manage to put it down. He later told Forbes he couldn't confirm the $50,000 number, saying only that he knows "it's a lot."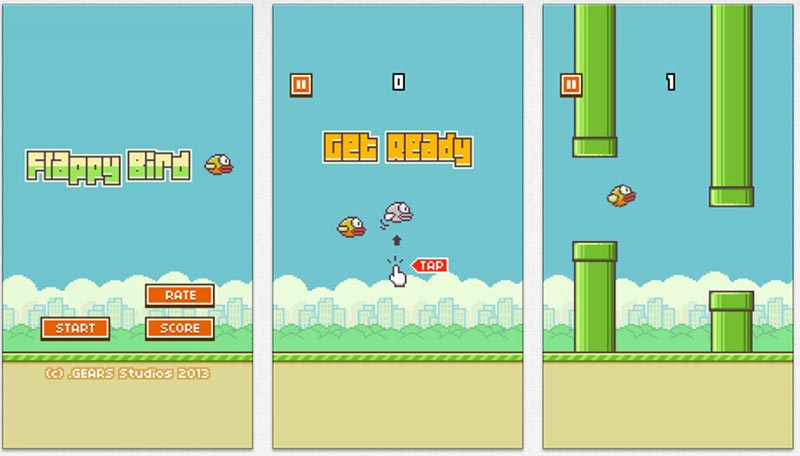 Indeed, Forbes reported today that Nguyen said Flappy Bird is dead "permanently," a victim to its addictive nature. "Flappy Bird was designed to play in a few minutes when you are relaxed," Nguyen told Forbes. "But it happened to become an addictive product. I think it has become a problem. To solve that problem, it's best to take down Flappy Bird. It's gone forever."
But fear not, Flappy Bird addicts: That notion is rather unrealistic. For one thing, Nguyen's decision to remove the game from Apple's App Store and Google Play doesn't in any way affect people who already downloaded it — the very people who are already addicted. It does mean (if he's true to his word that he's out and out done with Flappy Bird) that there won't be any further updates, but the game will still work fine.
More to the point, though, especially given how much incredulity there's been about a man walking away from sudden riches, that's not the case at all. Until Nguyen decides to turn off the ads that are being served up in the game, or until the public decides en masse to stop playing, those tens of millions of people who have the game and play it endlessly are going to keep on serving up countless numbers of ad impressions. And Nguyen will continue to rake in the dough.
"What's kind of ironic is that app is probably making more money now than it was a week ago," said Krisha Subramanian, who co-founded (and then sold) Mobclix, a major mobile ad network platform, noting how much attention Nguyen got by saying, in advance, that he would shut down Flappy Bird. "Anyone who has the app on their phone will continue to generate revenue and push ad impressions. The more people who are addicted, the more ad revenue it's generating."
In his now famous tweet, on February 8, he wrote, "22 hours from now, I will take Flappy Bird down. I cannot take this anymore." It has been retweeted 144,489 times as of this writing, a sign of the worldwide craze this small, simple game stirred up. It followed a string of tweets in which he indicated he was succumbing to the stress of global attention and demands on his time — not to mention a universal narrative in which countless numbers of people were sharing their addiction to the game on social media.